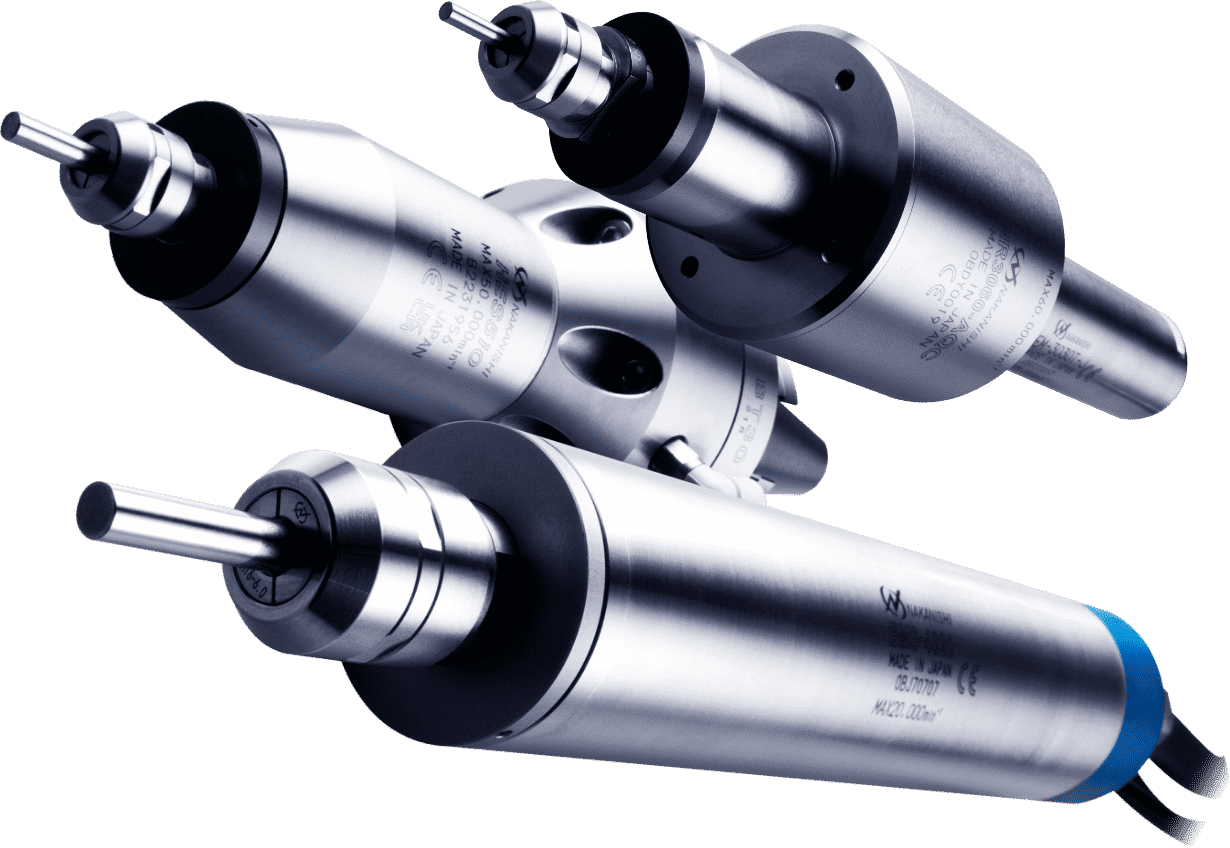 Motor Spindles
Nakanishi motor spindles are mounted on lathes, machining centers, robots, and special purpose machines. They are used in a wide range of processes, including drilling, milling with end mills, grinding with wheels, and deburring with carbide cutters and brushes.
Product Lines
Electric System
Air System
Features of Nakanishi Motor Spindles
Nakanishi motor spindles specialize in high-speed rotation, high precision, and compactness.
High-speed rotation
They provide the optimum peripheral speed for
small-diameter tools that require high-speed rotation.
High feed rate is possible, which reduces processing time.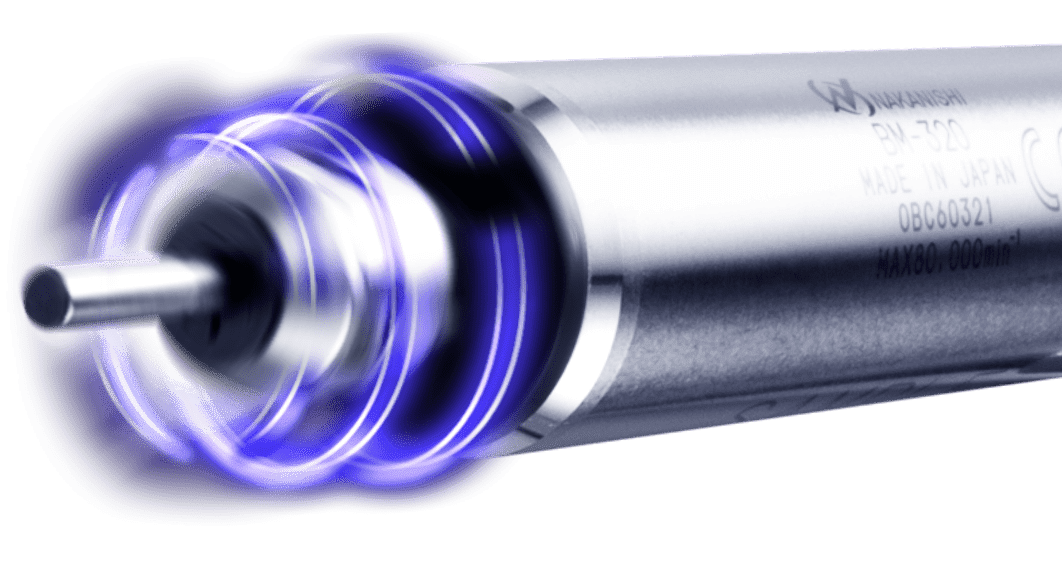 High precision
Spindle accuracy is within 1 μm.
High-precision processing is possible with small-diameter tools.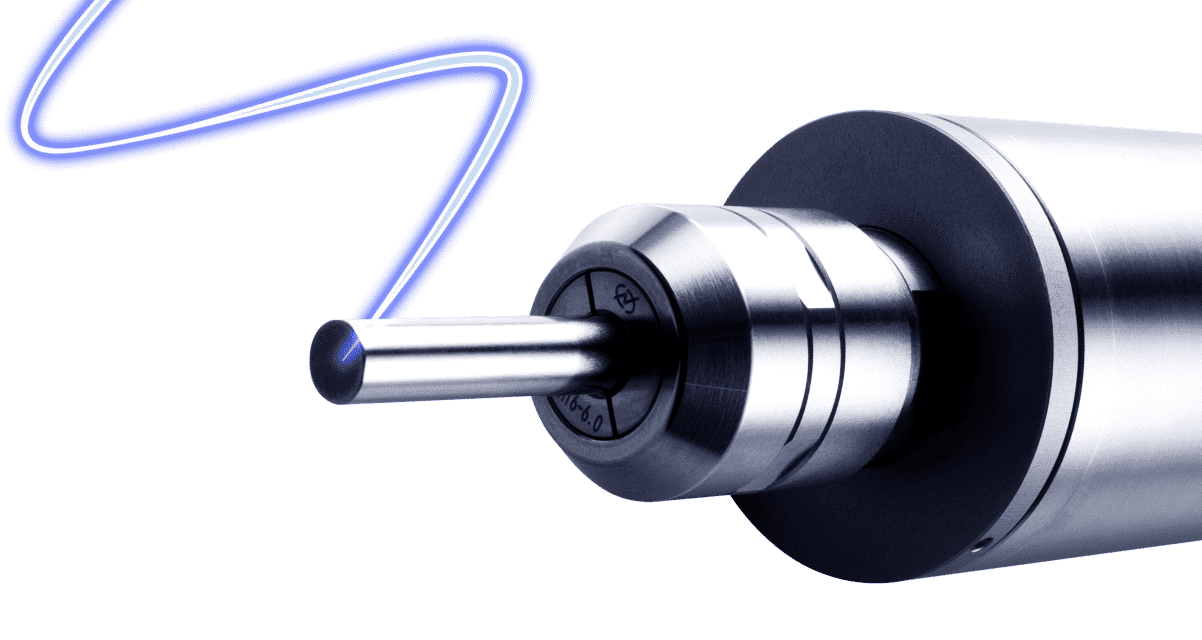 Compact
They can be installed in narrow spaces.
They contribute to downsizing of equipment.
They can be mounted on robots with small payloads.