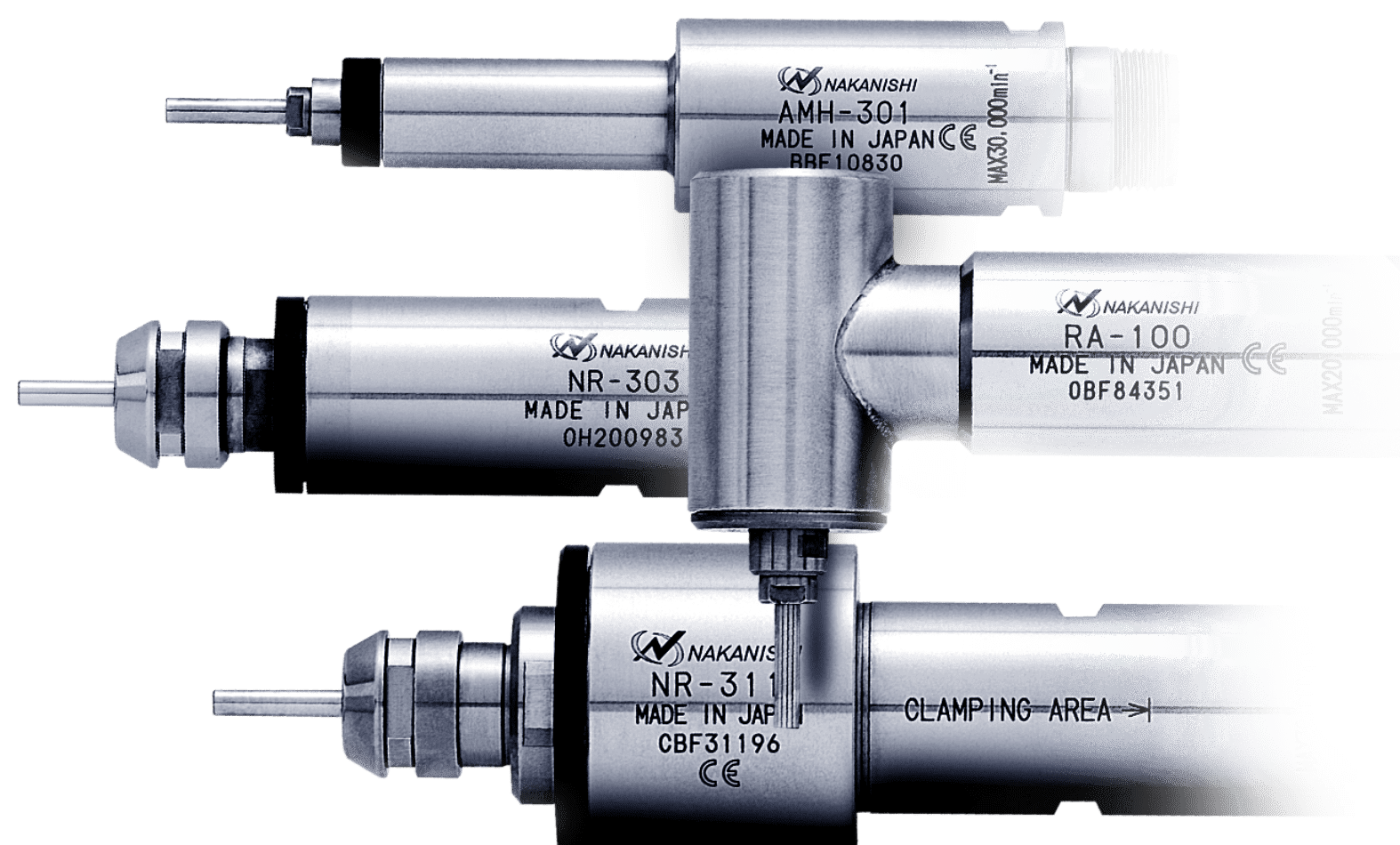 MOTOR SPINDLESElectric System

E2000

series
The First Step to Automation
Automates light cutting and fine deburring
Suitable for light cutting and fine deburring automation
・Outer diameter: φ22.8
・Max. power: 200 W
・Max. motor speed: 50,000 min-1
・Can be mounted on CNC lathes, robots, and special purpose machines

Features
Supports φ6.35 tools
Tools with shank diameters from φ0.5 to φ6.35 can be attached.
Tools with a shank diameters of φ3.0 or less are particularly suitable.
Mounting support tools available
The GR-22.8 Grip Ring enables easy mounting on machines.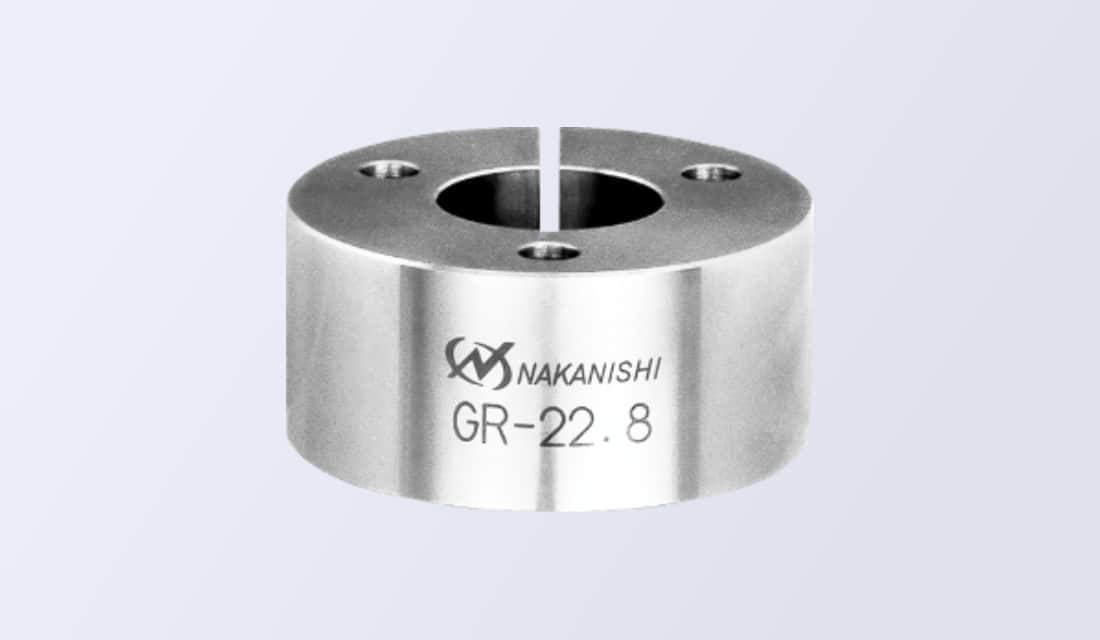 Motor suitable for light cutting and fine deburring
A motor with a maximum speed of 50,000 min-1 is available.
Torque & power curve
Monitor panel
Visualization of processing load
Use of the load meter enables setting of the optimal processing conditions.
Range of motor speed
The motor speed range is wide from 1,000 to 50,000 min-1, and the 2-digit digital display enables the speed to be set in 1,000 min-1 increments. There is no need to set the maximum motor speed as it automatically detects the connected motor.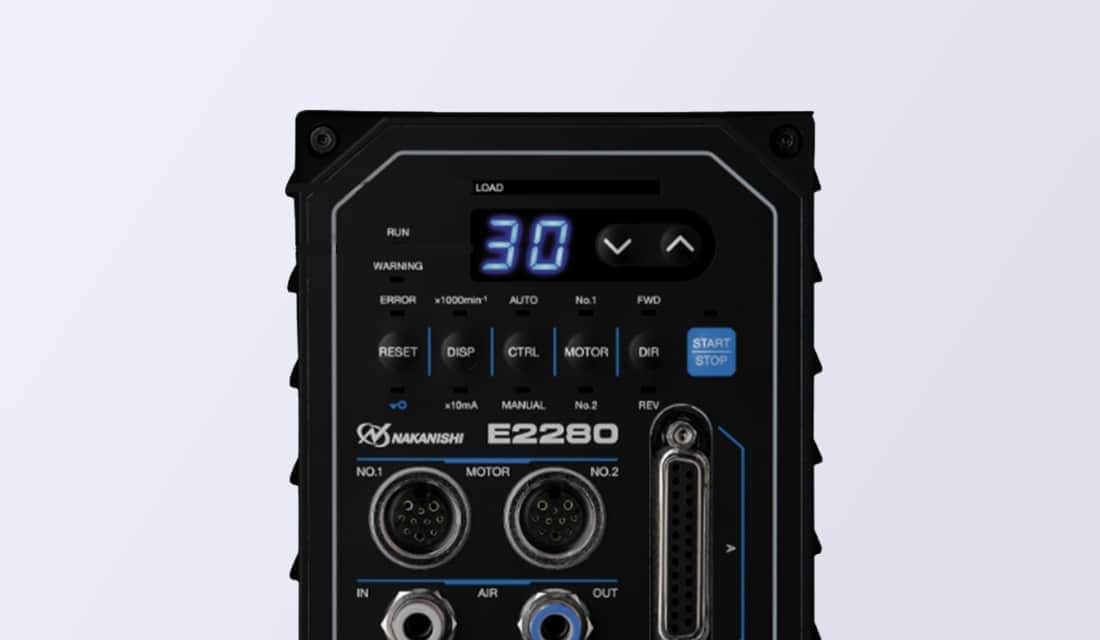 External control function
The controller can be externally controlled by external devices such as sequencers.
In addition, the operating status can be monitored by an external device via a monitor output.
*Please refer to the operation manual for details.

Specifications
E2280 Controller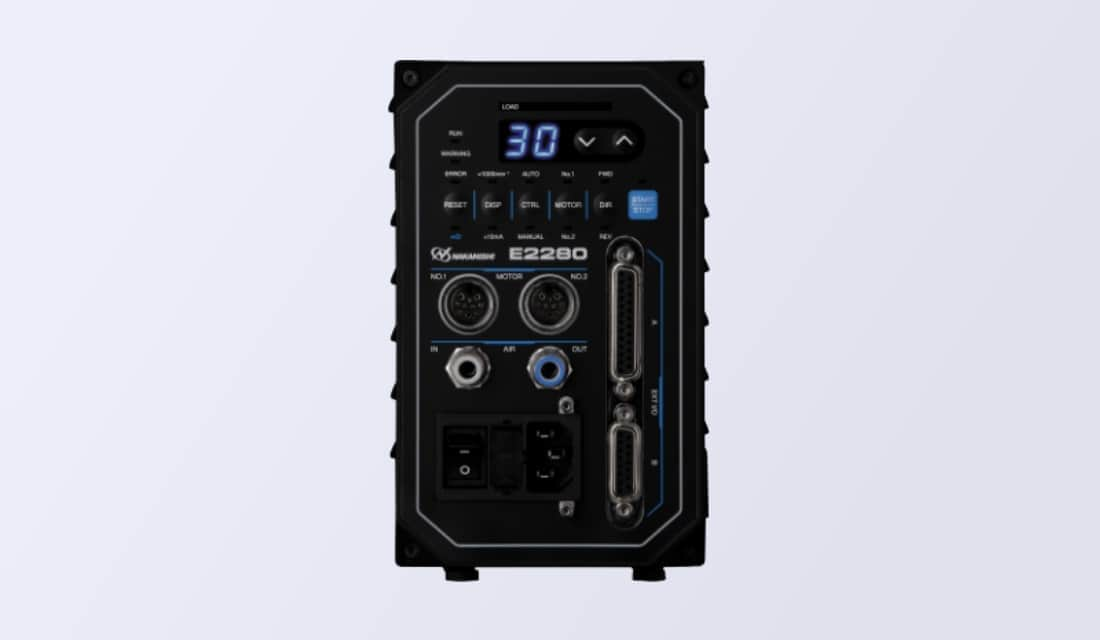 | | |
| --- | --- |
| Rated input | AC 100–240 V, 50/60 Hz, 1 phase, 1.45 A |
| Rated output | AC 28 V, 0–0.83 kHz, 3 phase, 2.3 A |
| Max. output | 200 W |
| Rotation speed range | 1,000–50,000 min-1 |
| Net weight | 2.2 kg |
| Dimensions | W108 mm × D167.7 mm × H176 mm |