Ultrasonic cutter
High performance cutter using ultrasonic vibrations from 38,000 to 40,000 times per second.
You can cut complex shapes any way you want with a light touch and extreme sharpness.
The ultrasonic vibration provides a beautiful cut surface and finish.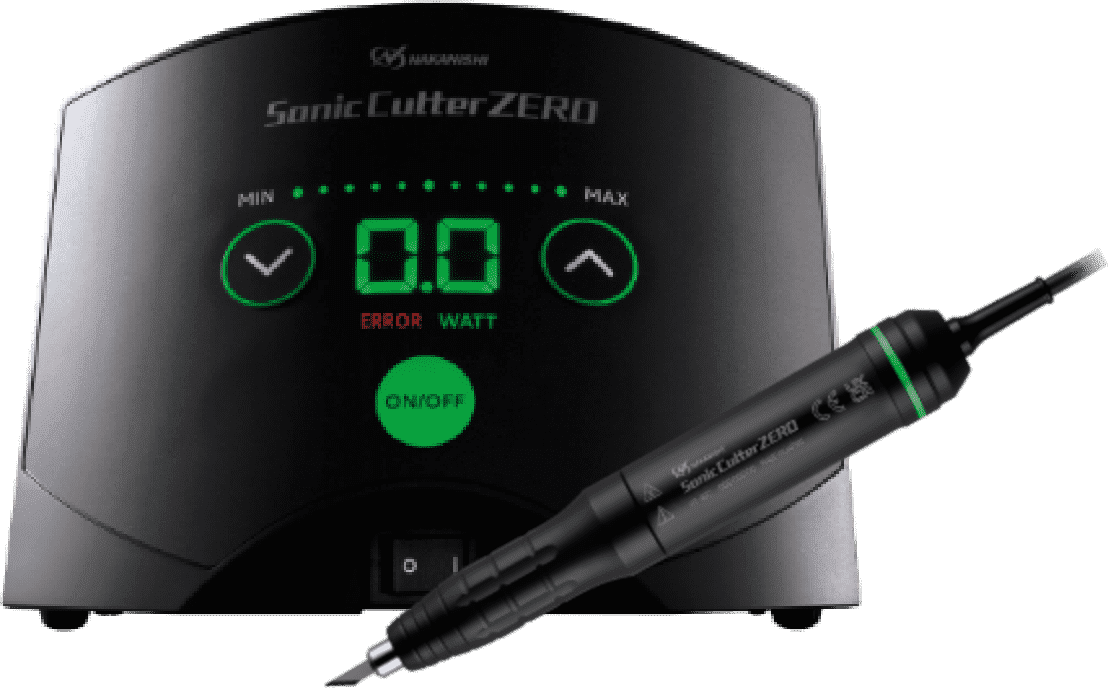 Features
Improved visibility
The digital LED display on the controller clearly shows the status of the operating function.
The green LED on the handpiece illuminates during operation to show power on.
Lighter weight
The weight of the controller has been reduced by 46% compared with the previous model. Convenient to carry.
(SONIC CUTTER: 2.6 kg → Sonic Cutter ZERO: 1.4 kg)
Overheat protection function
Output automatically adjusts to load to prevent overheating for continuous use.
*In case of a rapid temperature rise, it will stop with an error.
Reduction of heat level in handpiece
The improved transducer has reduced heat levels by up to 28.6 °C compared with the previous model: SONIC CUTTER.
Improved efficiency is achieved.
Specifications
Sonic Cutter ZERO Controller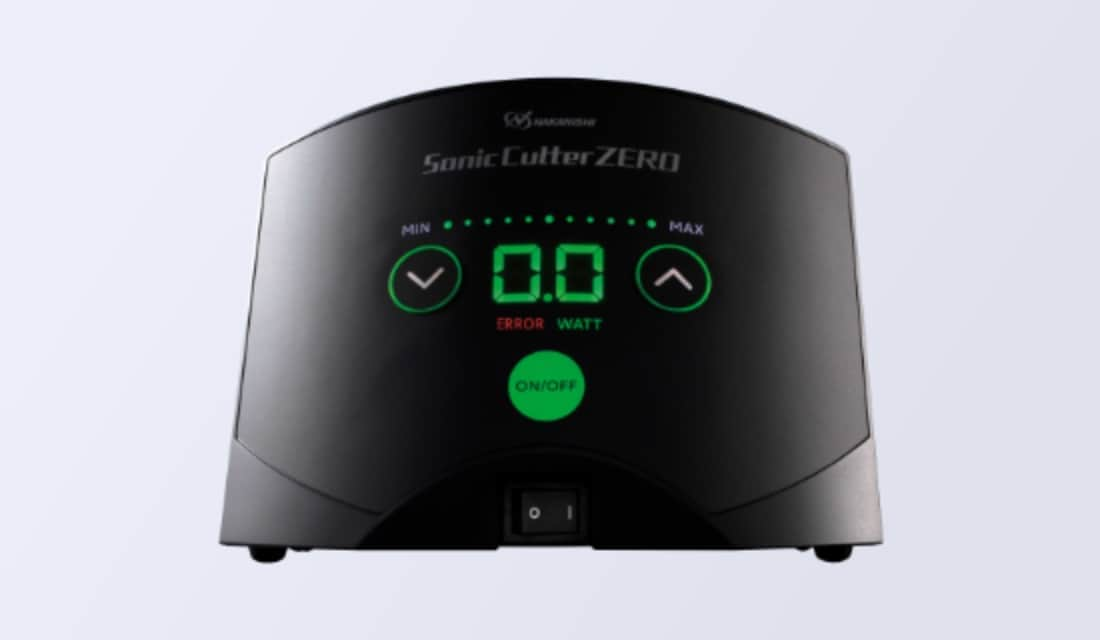 | | |
| --- | --- |
| Oscillation frequency | 38–40 kHz |
| Frequency control | Auto-tracking system |
| Output | 30 W (max.) |
| Output adjustment | 21 steps variable |
| Rated input | AC 100–240 V, 50/60 Hz, 24 W |
| Net weight | 1.4 kg |
| Dimensions | W161 mm × D256 mm × H84 mm |
*Not compatible with the previous model: SONIC CUTTER.
Sonic Cutter ZERO handpiece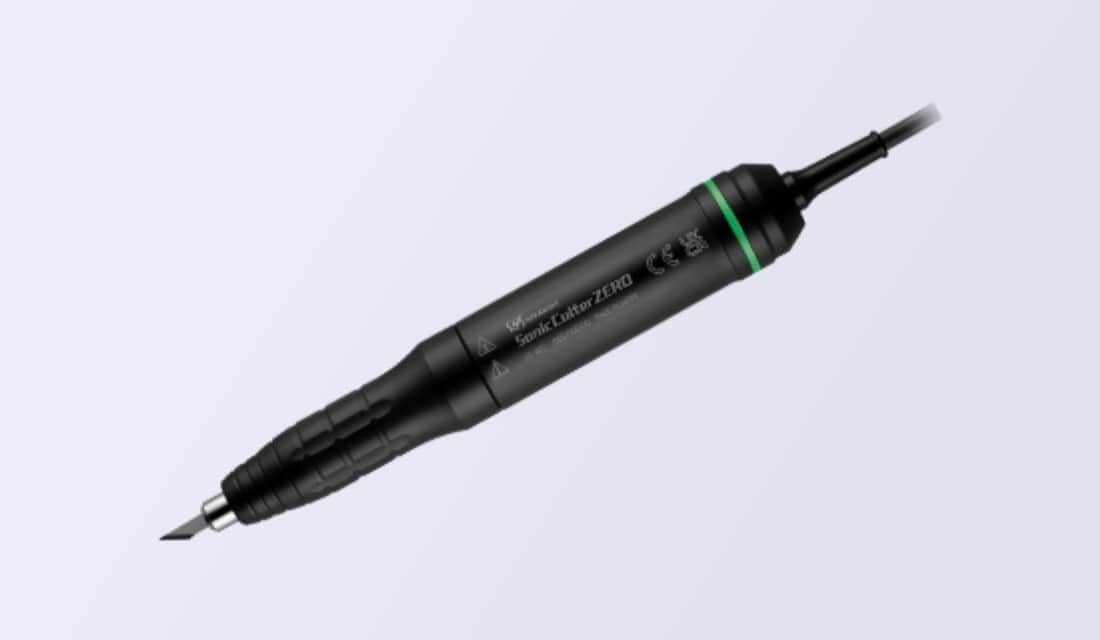 | | |
| --- | --- |
| Cord length | 3 m |
| Net weight | 120 g (excluding cord) |