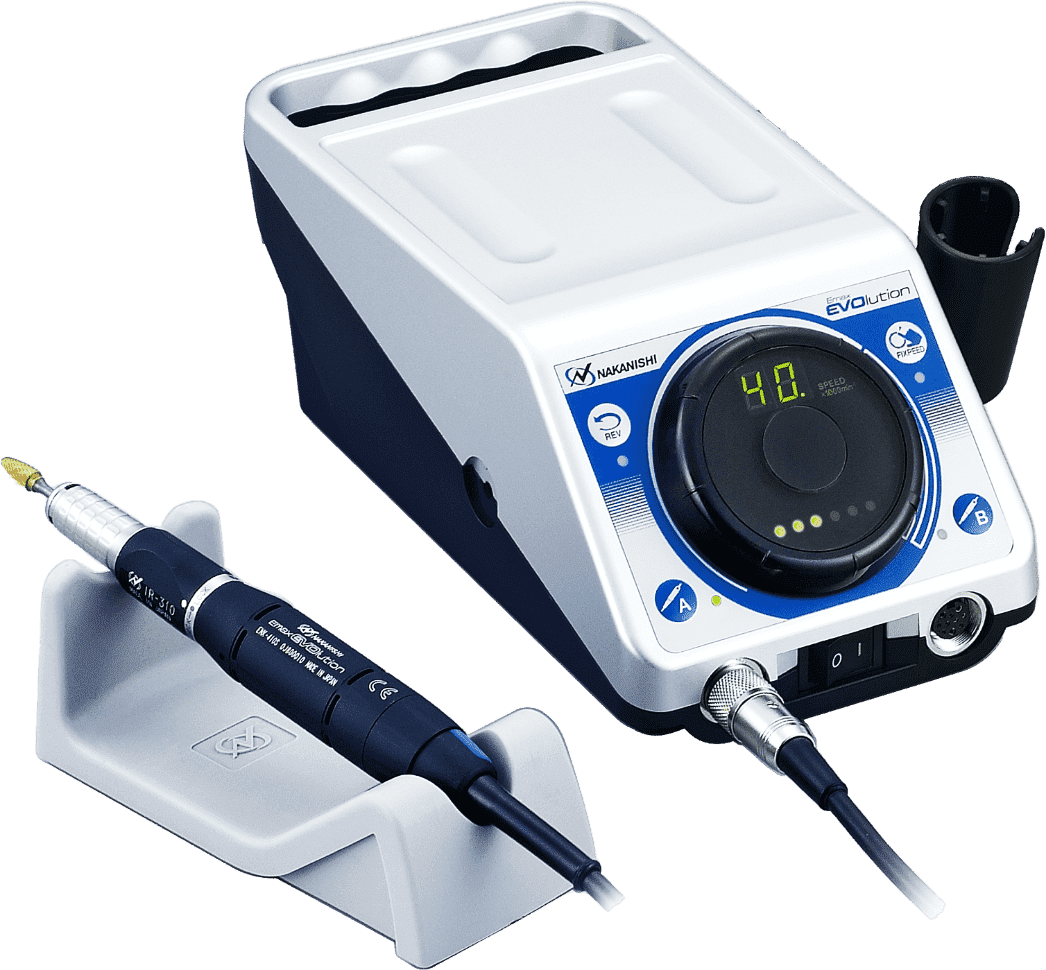 MICRO GRINDERS

Emax

EVOlution
Visualization
Standardization of Work
Visualization of processing load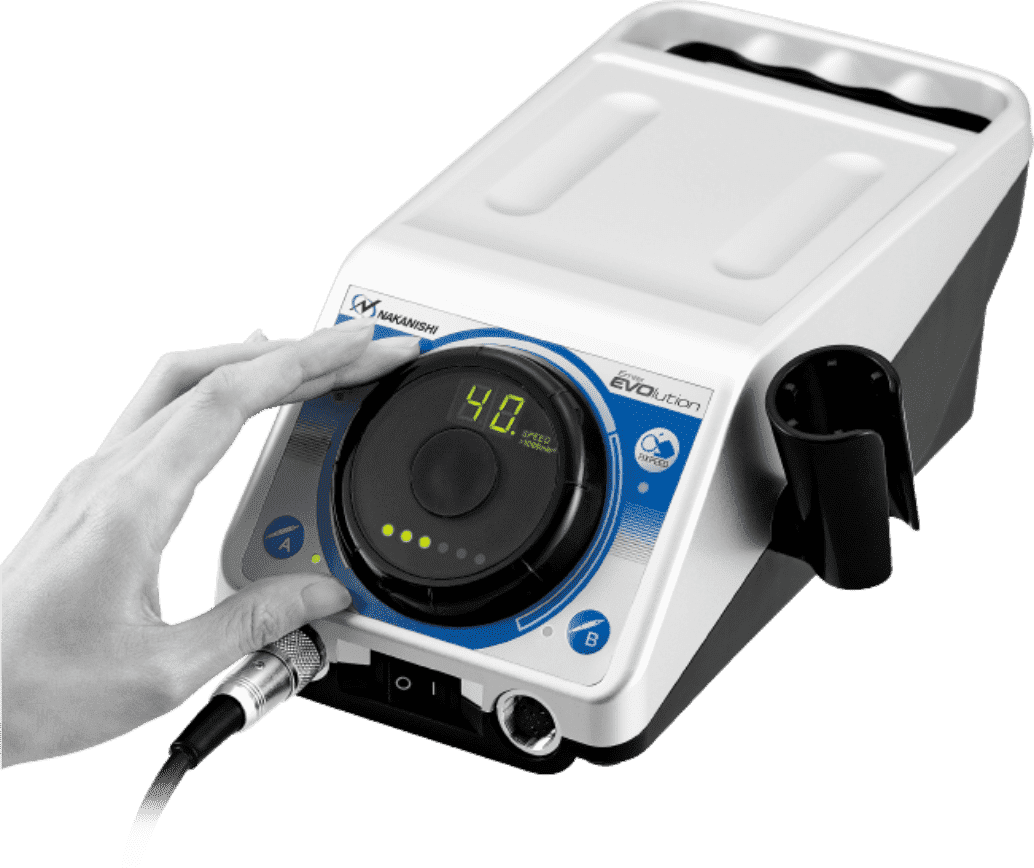 The load meter shows the load status.
Load rates are visualized and standardization of work is possible.
load meter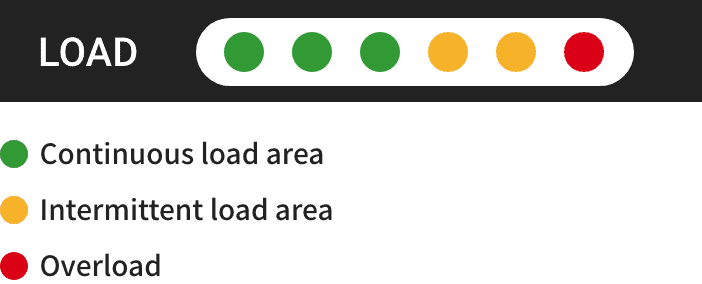 Features
Brushless motors
The carbon brushes no longer need to be replaced.
Brushless motors not only provide quieter motor rotation with less vibration, but also do not generate brush dust.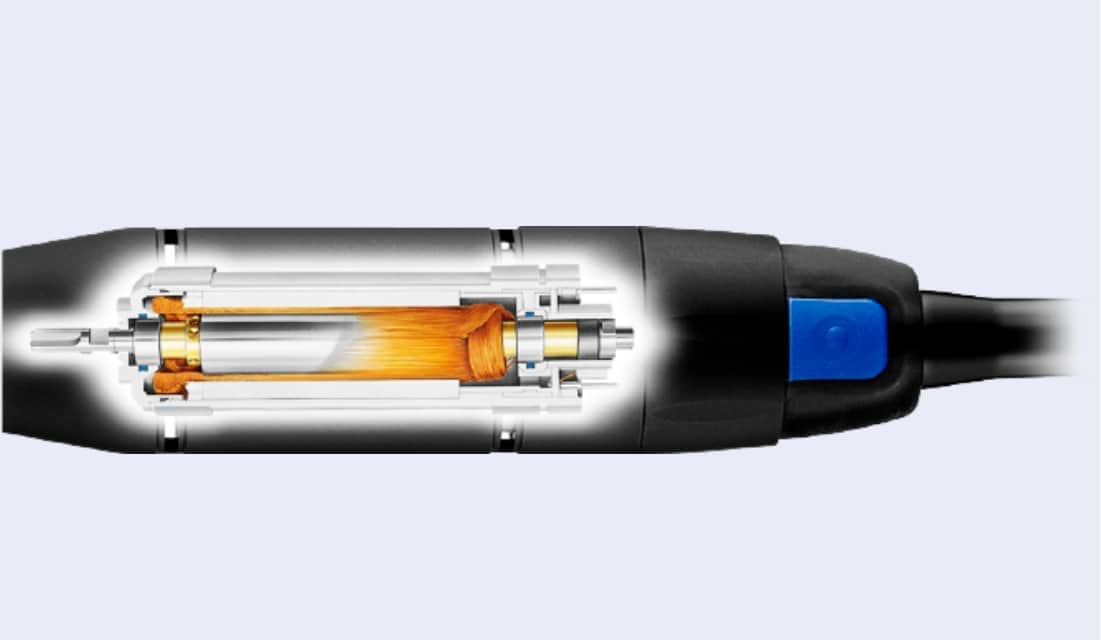 Two types of motors
Two types of motors can be selected depending on the application based on speed, torque, etc.
・Standard type: ENK-410S

・Torque type: ENK-250T
User friendly
Attachments are thin, light, and easy to hold.
Suitable for continuous fine work.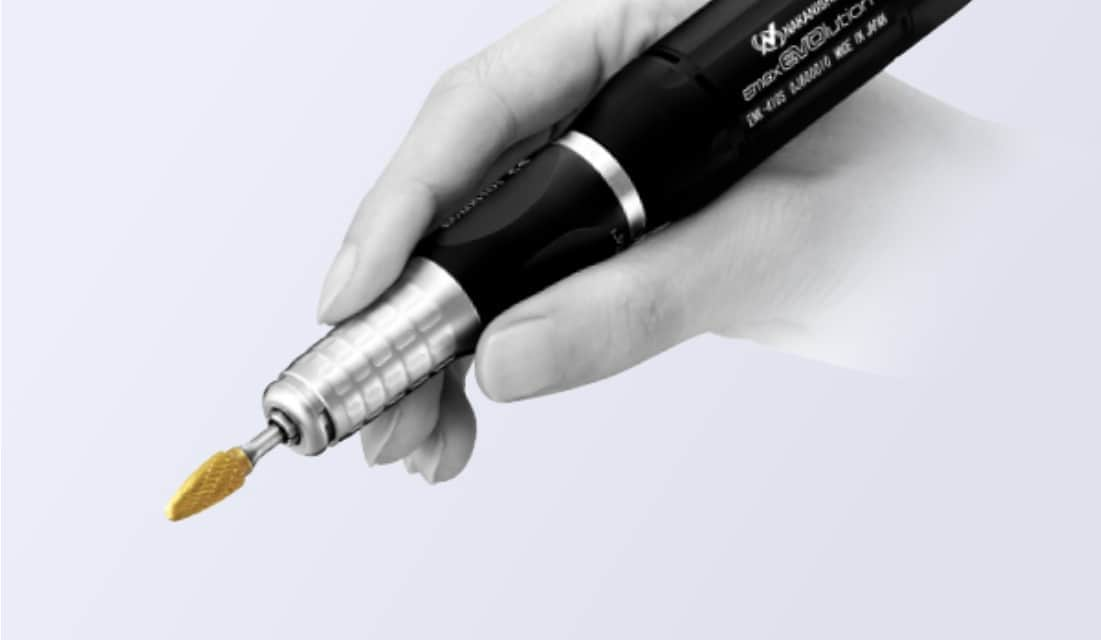 Option


Foot Pedal: FC-64

FC-64 foot pedal enables controlling the motor speed during operation.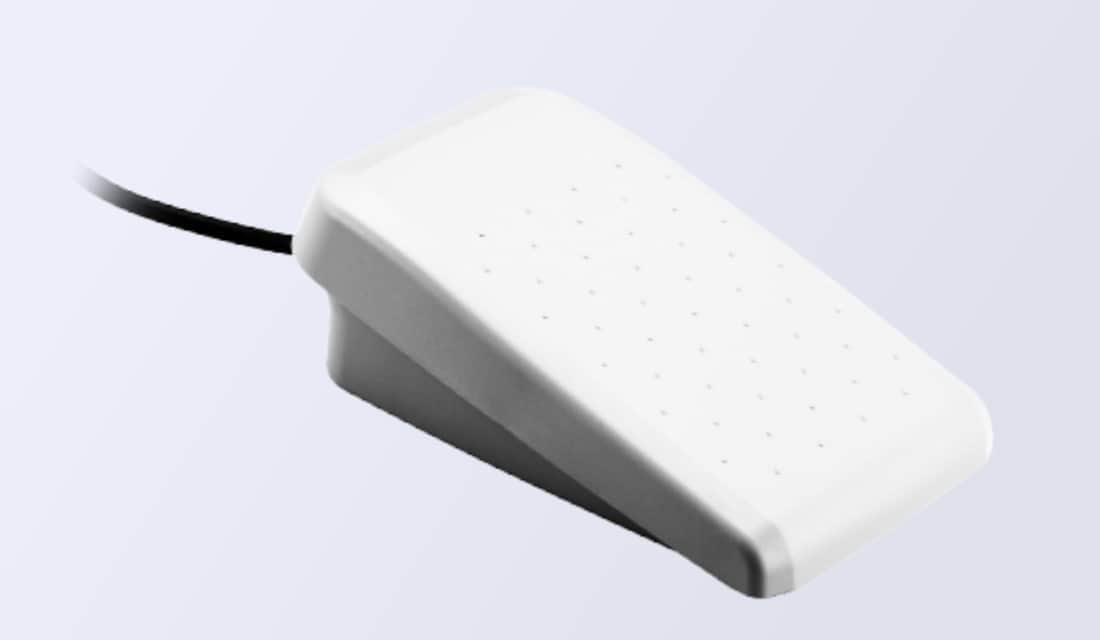 Specifications
Emax EVOlution Controller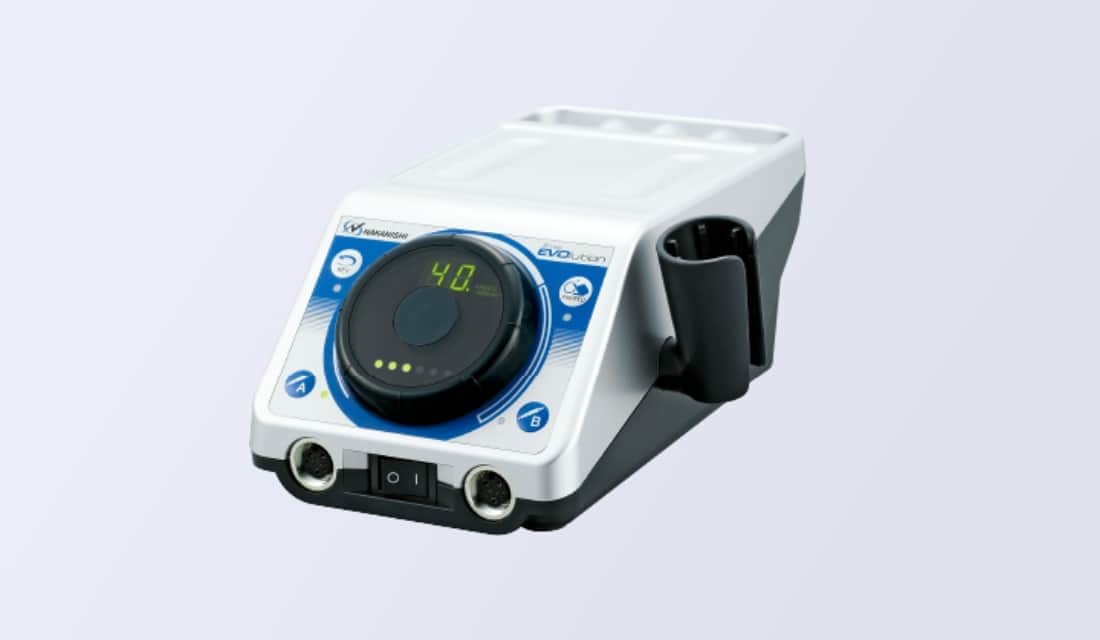 Model
NE249
Rated input
AC 120 V (50/60 Hz)
AC 230 V (50/60 Hz)
Net weight
2.3 kg
Dimensions
W130 mm × D254 mm × H97 mm
Standard Motor ENK-410S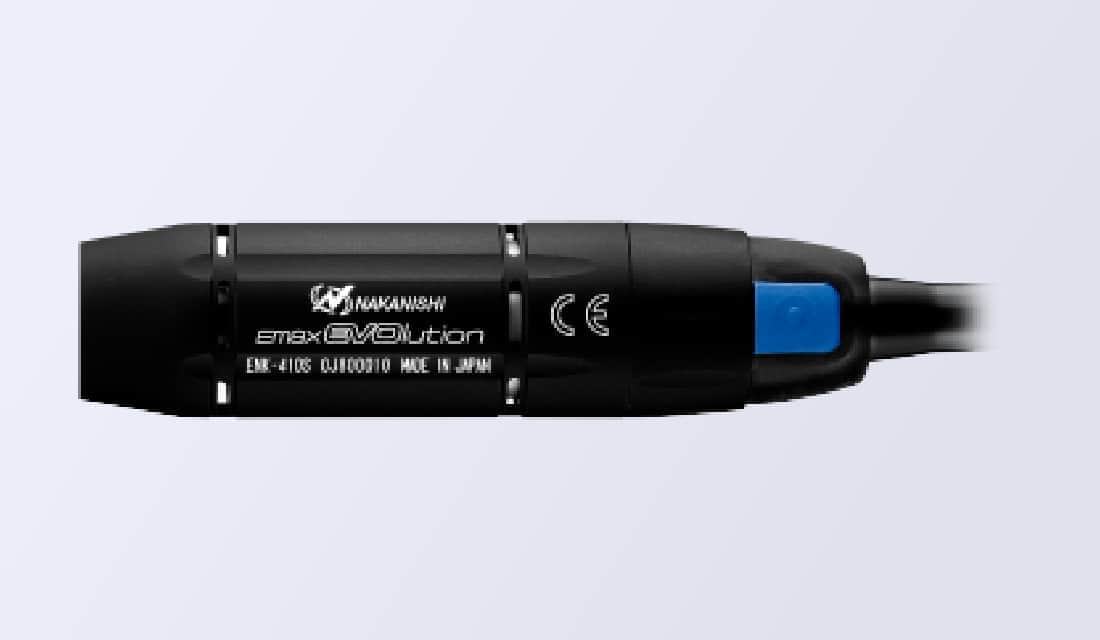 Motor speed
1,000–40,000 min-1
Max. torque
4.3 cN·m
Max. output
73 W
Net weight
(excluding cord)
90 g
Dimensions
(excluding cord)
Max. φ24.5 × L97 mm
Torque Motor ENK-250T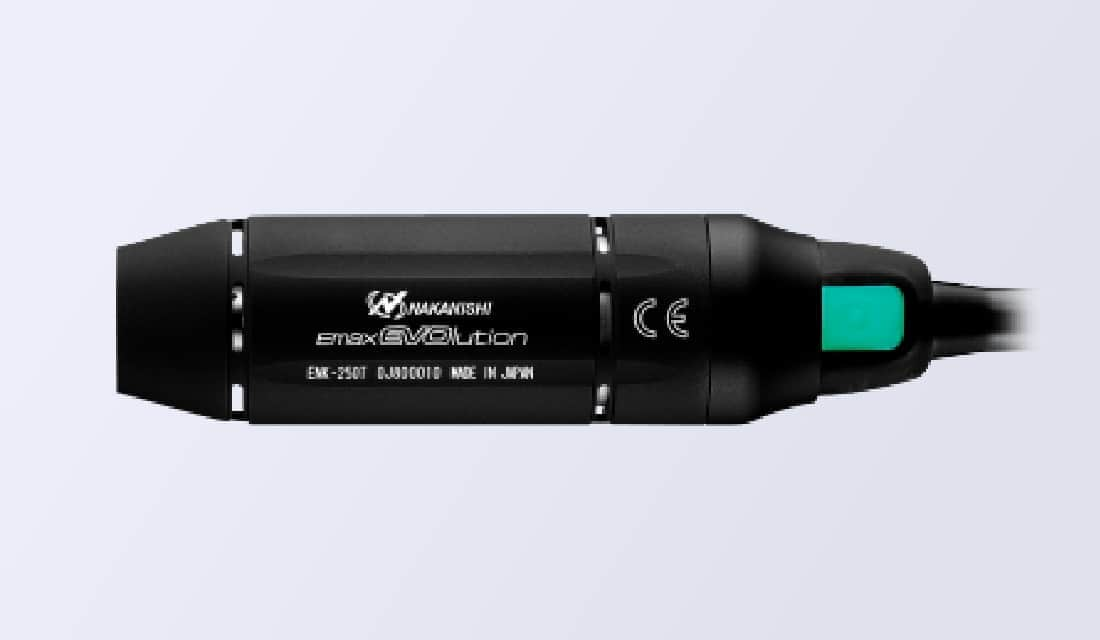 Motor speed
1,000–25,000 min-1
Max. torque
4.8 cN·m
Max. output
76 W
Net weight
(excluding cord)
147 g
Dimensions
(excluding cord)
Max. φ28.4 × L108 mm